ONLY for Policies Effective 12/31/2023 and Prior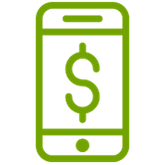 Pay Online
Paying online is the fastest, easiest way to make a payment.
Already have your user name and password?
Simply click on the loginLOGIN in the upper right corner to begin the process through our self-service portal.
First-time user?
To receive your user name and password, please email support@clearpathmutual.com or call (800) 367-5372.
After logging in, click on the "I Want To…" button and choose "Make a Payment."
Pay by Check
Mail your check to:
P.O. Box 32160
Louisville, KY 40232-2160
Audit Payment Alert
Your AutoPay Premium account DOES NOT automatically process your audit payment, even if you are setup on a recurring AutoPay plan. Audit payments can be made online or by check.